Spalted Beech Slab Resin Table Grey Sycamore Legs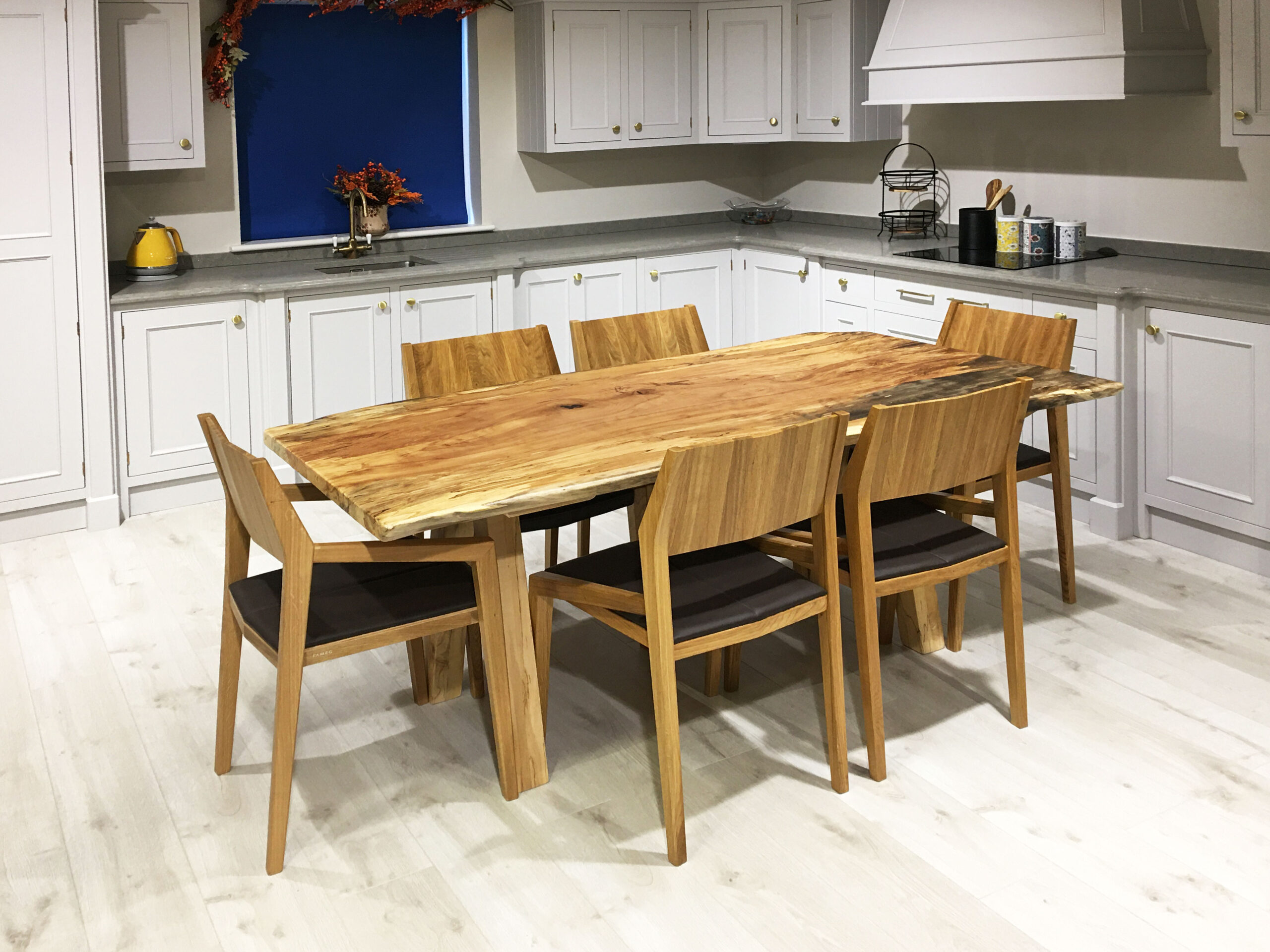 This amazing table is made from a slab of solid timber from a tree that came down in a storm in 2017. The slab is one piece of timber and full of character. The timber was cleaned and resin was poured into any cracks and knots. It has incredible colours in it and tones ranging from dark grey right through to brighter golden colours. This table sits 8 people and has solid sycamore legs which are well in from the edge which allows comfortable chair positioning. A great family table that will really set off any room and be the centre of many conversations with a great story behind it.
This table has solid sycamore legs set in from the edge. A chair can be positioned anywhere around this table.
All our tables have a lifetime structural guarantee.