Spalted Beech Rectangular Blue Metallic Resin River Table Stainless Steel Legs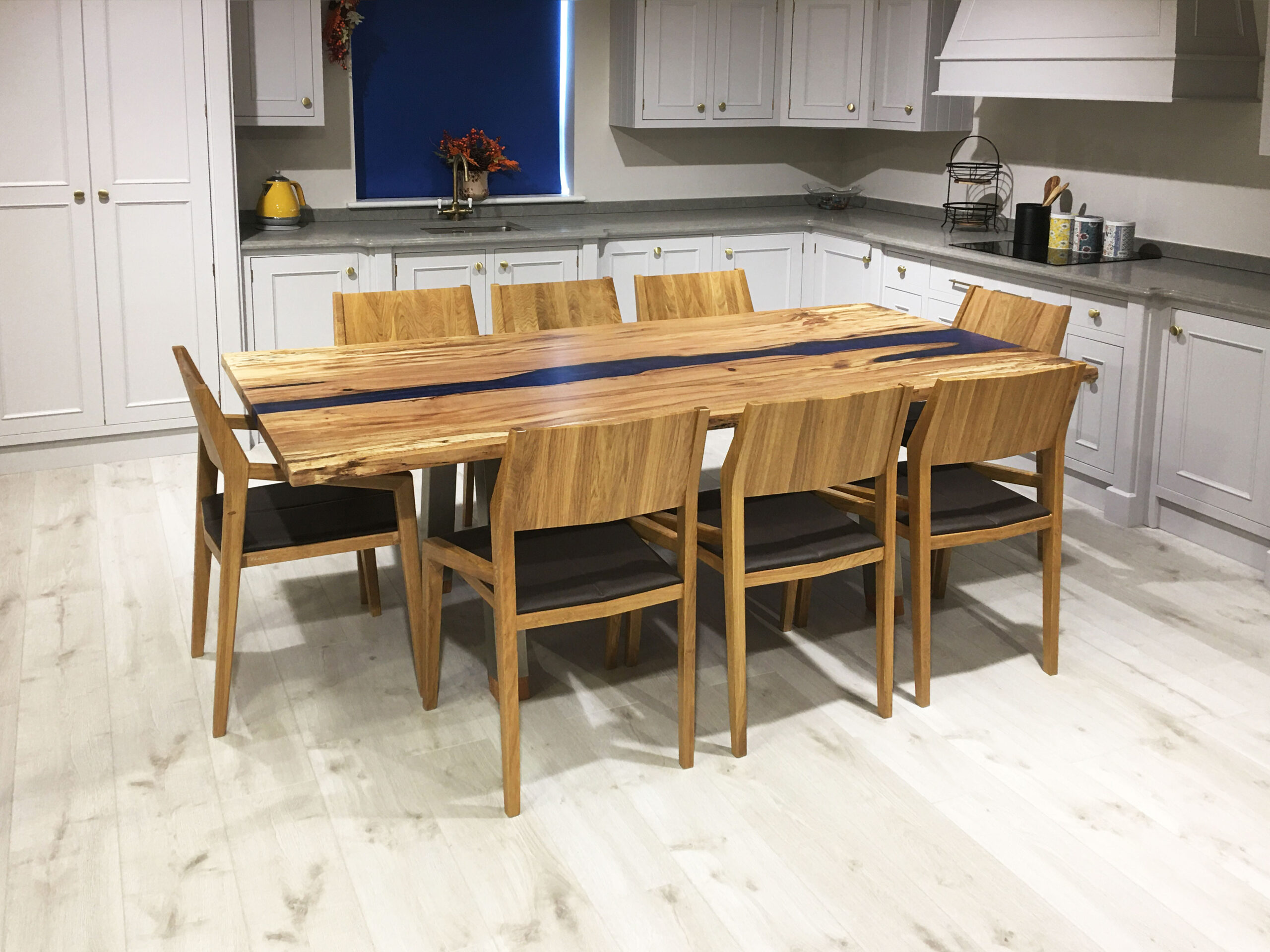 This stunning large table is made from Irish Spalted Beech. The timber comes from a tree that came down in a storm in 2017. The slab we used to make this table had a crack running down the centre so we separated the two halves, cleaned it out and poured Blue Metallic Resin into the gap to create the beautiful table. We put stainless steel legs on it and positioned them well in from the edge to allow easy positioning of chairs. You can sit between 8 to 12 at this table depending on the chairs. This is great table for daily use and large family gatherings. 
This table has stainless steel legs set in from the edge. A chair can be positioned anywhere around this table.
All our tables have a lifetime structural guarantee.