Oak Round White Washed Brushed Single Pedestal Table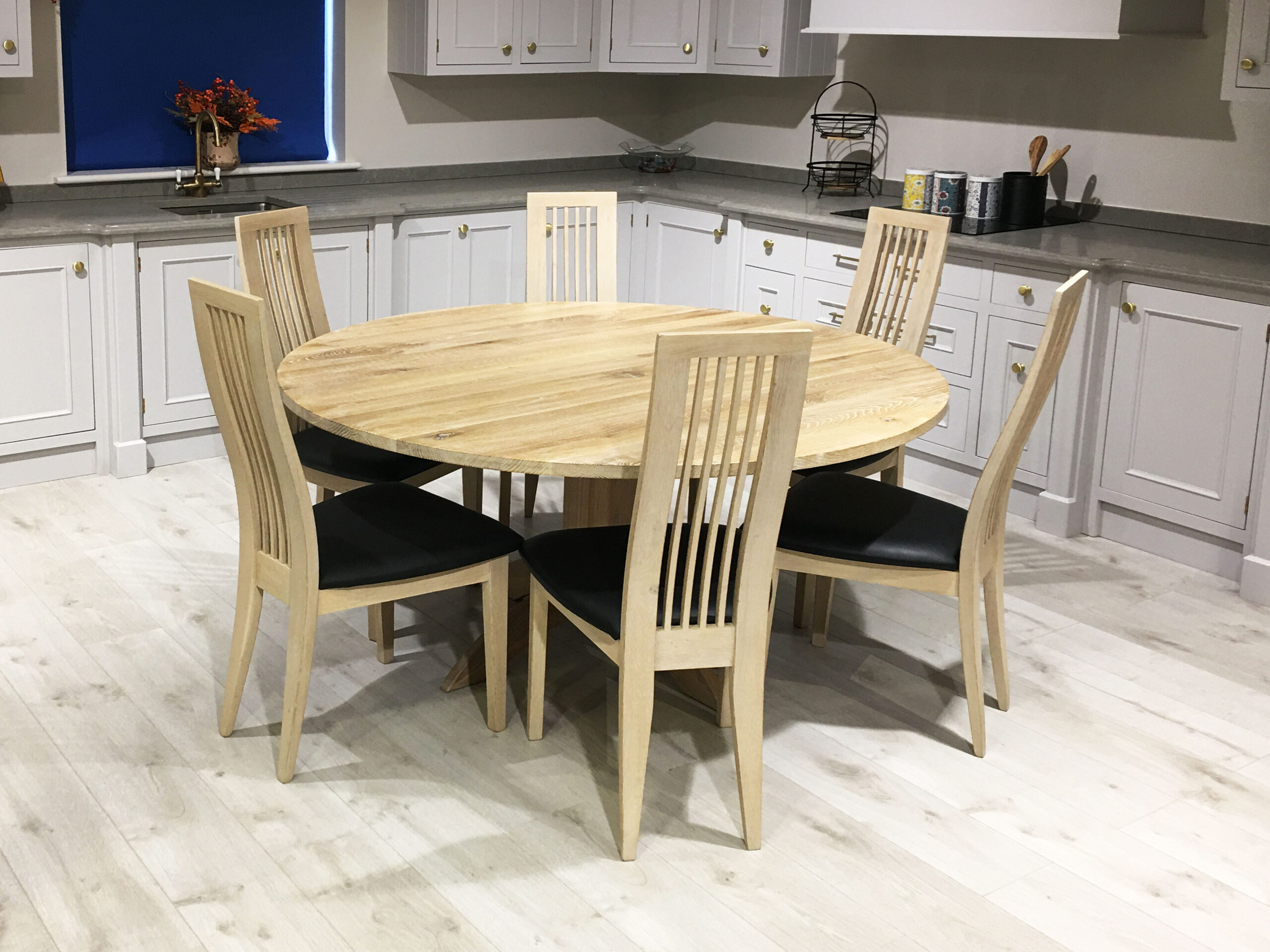 This is a beautiful round table made from knotty oak. We brushed back the grain to add a lovely texture and then white washed it with a special colouring. We sanded it slightly to bring back up some of the grain and sprayed on a heat resistant lacquer. This is a lovely table for a large family gathering where everyone can see everyone else and lots of centre space for food. The legs on this table are a singe pedestal. It is very stable support system and very flexible when it comes to chair position. A classic table with a modern touch, works great in a traditional space or a very modern room design.
This table has single pedestal made from solid oak, set in from the edge. A chair can be positioned anywhere around this table.
All our tables have a lifetime structural guarantee.