Walnut Oval Twin Arc Pedestal Dinning Table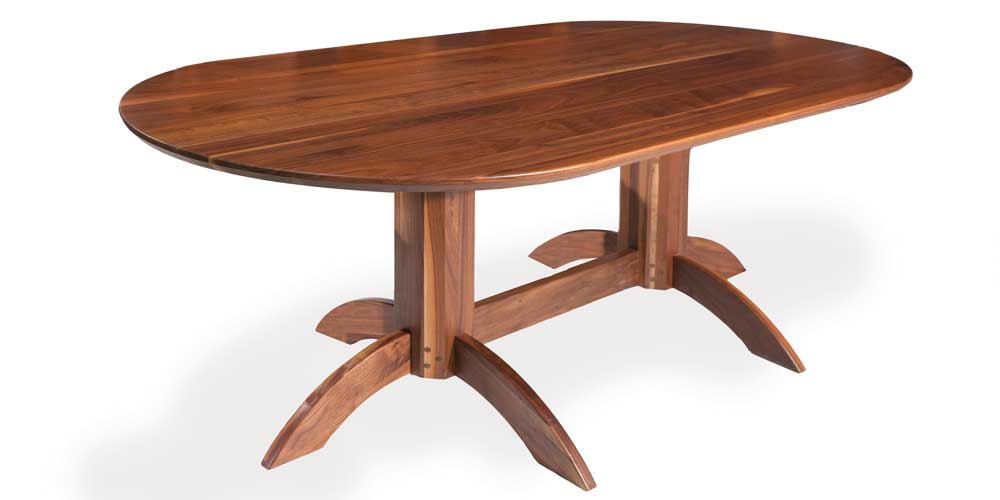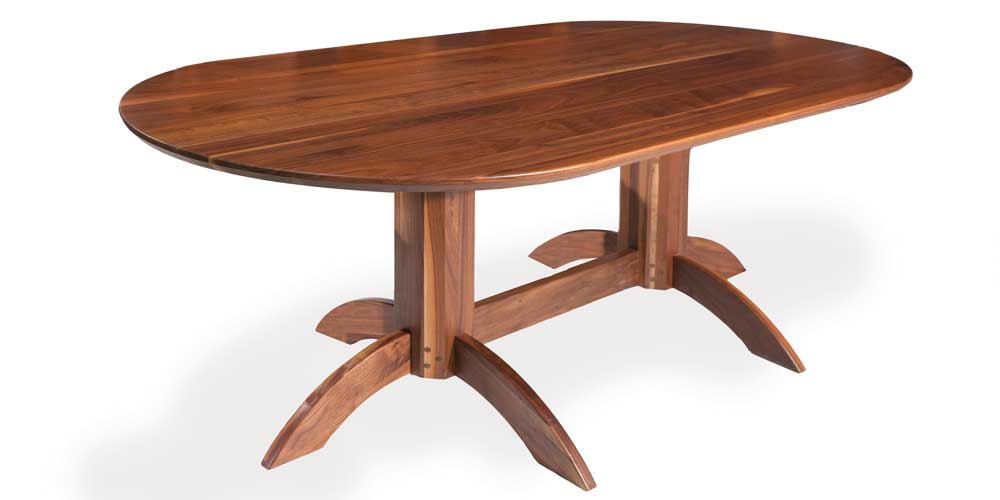 This is a beautiful oval table that seats 8 people with an amazing creamy grain. The twin pedestal base allows chairs to be placed anywhere around the table without obstruction.
We can make this table to suit your needs and can change the Shape, Timber, Colour, Size, Edge and Leg Style.




Click on image link below to see the options available to you.
 Bespoke Options for Oval Fixed Top Tables
We can make this table in a variety of sizes You can also change the shape, the timber, the colour, the legs, the surface texture and other options.
We make the table you need that is priced directly from our workshop in Kilkenny.

Oval tables are great tables for family gatherings and are easy to move around in smaller spaces with no corner to catch you.