Solid Walnut Curved Twin Pedestal Dinning Table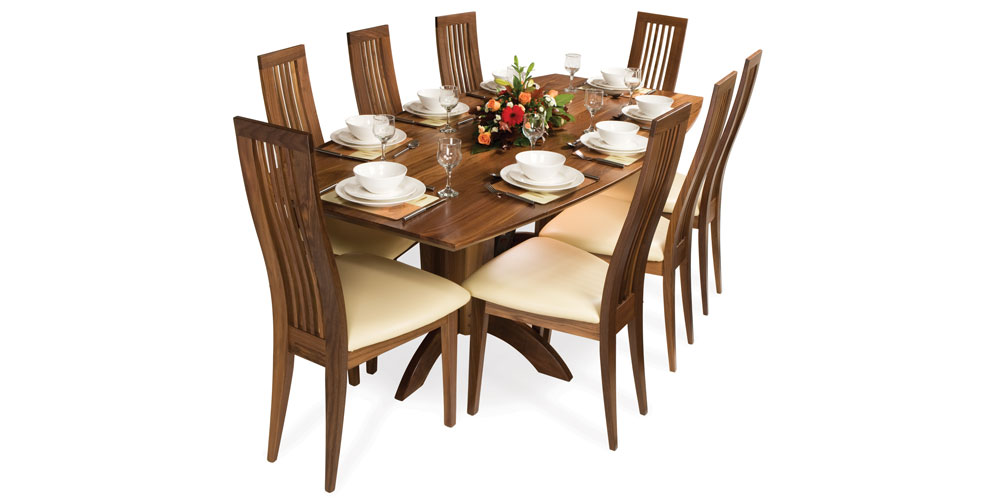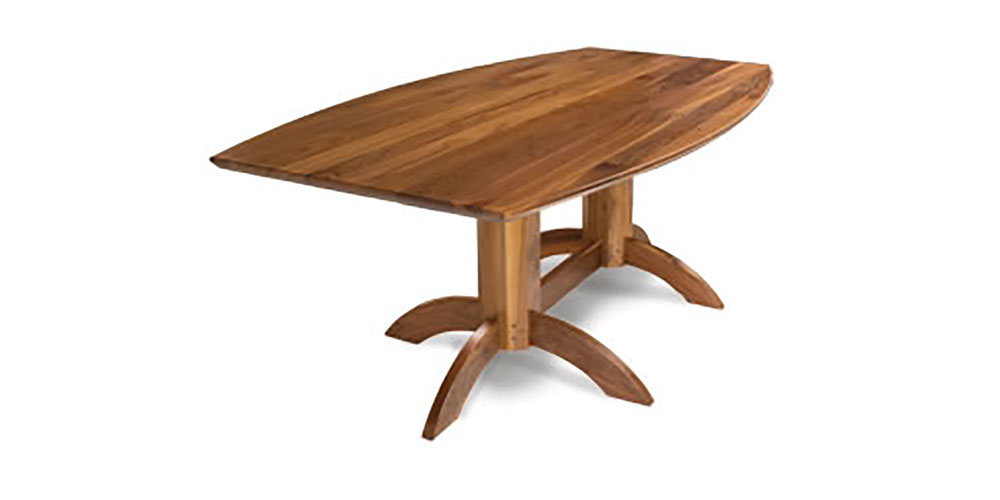 A stunning solid walnut table with a curved edge and twin pedestal legs. This amazing table seats 8 people very comfortably.
We can make this table to suit your needs and can change the Shape, Timber, Colour, Size, Edge and Leg Style.




Click on image link below to see the options available to you.
 Bespoke Options for Curved Fixed Top Tables.
We can make this table in a variety of sizes You can also change the shape, the timber, the colour, the legs, the surface texture and other options.
We make the table you need that is priced directly from our workshop in Kilkenny.
Curved tables range in size from 3600mm to 750mm long. Widths range from 750mm to 1300mm.
An extra wide table can allow you sit two people on either end of the table. Handy for fitting that extra guest in or when the children suddenly arrive.