Oak Oval Double Pedestal Table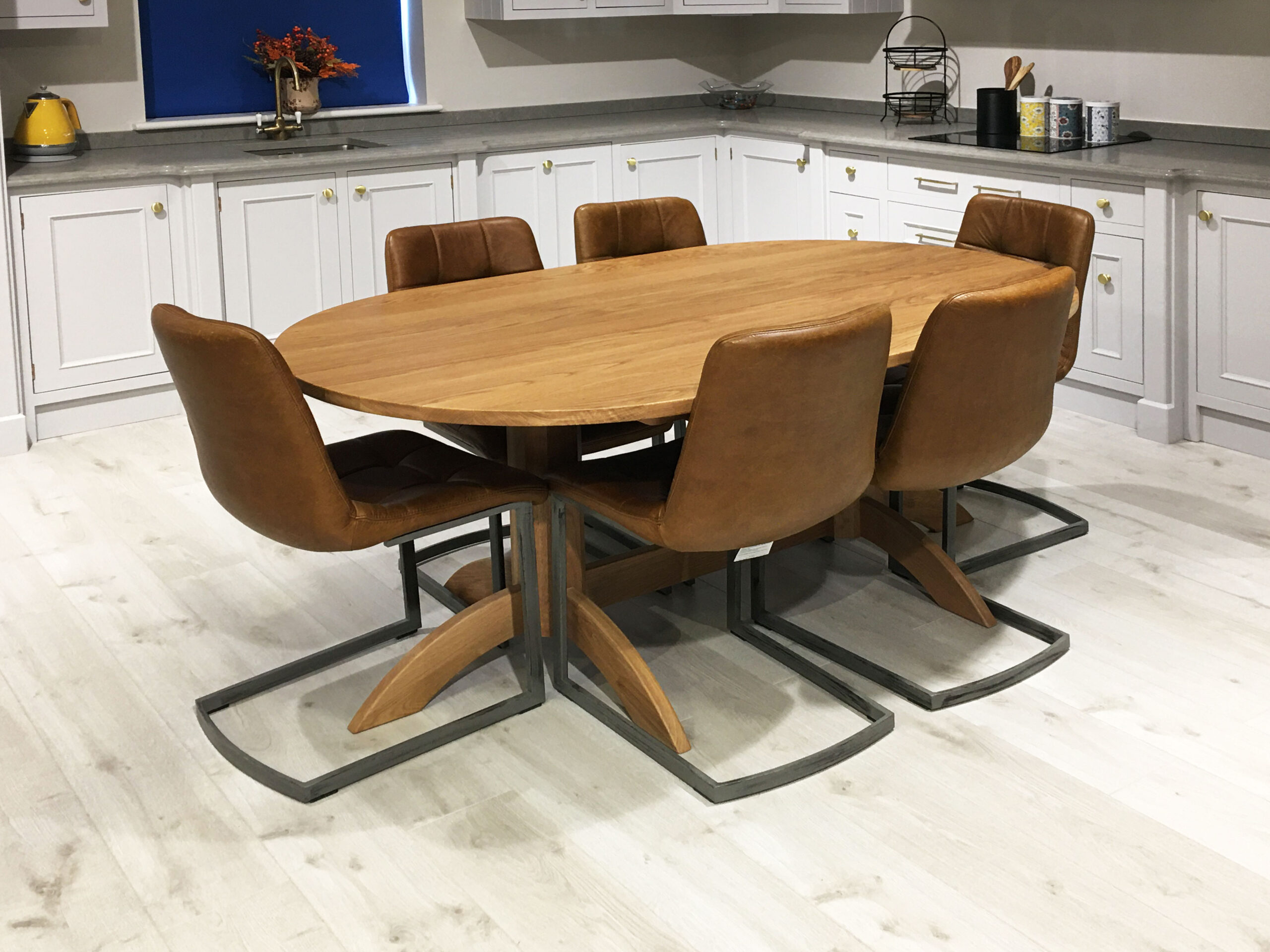 This is a beautiful oak oval table with a twin pedestal leg system. It can sit from 6 to 8 people and because there are pedestal legs a chair can be easily positioned anywhere around the table. The timber in this table is American white oak but we can make this table from a number of other timbers and colours including Walnut, Beech, Spalted Beech, Walnut and Ash and even other timbers as they become available. This is a great family and dining table and is easy to navigate around in any room.
Call for Pricing - Made to order
This table is made from Solid Oak. All our oak timber is sourced in America, Europe and Ireland and from only renewable forests.
This table has a double pedestal made from solid oak.
All our tables have a lifetime structural guarantee.